Meera Industries, an ISO 9001 company has shaped itself with the changing era in the competitive world of textile twisting technology & machineries. It is a leading company offering world-class products to national as well as international markets.

Having deep & rich experience of manufacturing TFO twisting yarns to more of user-friendly innovative textile products, each year we work hard to put together our core values, ethics & principles with a strategic plan: setting overall objectives to meet & achieve the unique challenges.


Our greatest asset is our people. Having highly dedicated & commited team with their vast & rich experinece, we strengthen our manufacturing & production process.

Our Constant quest for innovative through research is not limited. We design, develop & manufacture high-tech textile machinery offering intelligent solutions, operational reliability, quality & economic efficiency. With the synergy of creativity, we took a leap forward integrating science & technology as our core strength.

We have established a strong foothold in international textile segment by exporting our machines worldwide. Our vast experience & in-depth knowledge have enabled us to reach the principle of success with overseas presence in more than 20 countries in continents of USA, South Africa, Europe, Africa & Asia.

We have bagged many R&D, export awards & accreditations for all our efforts in developing breakthrough technologies: delivering superior quality & environment friendly textile machinery, hence contributing to energy & process optimization.


OUR SUCCESSFUL INNOVATIONS :-
TPRS Twisting Machine
Twisting / Cabling Machine
Double Deck Spun Twister
Economical TFO for Weaving Industry
Continuous Bulking & Heat Setting Machines for carpet & Bath Mat Yarn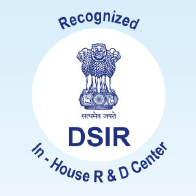 IN-HOUSE R&D CENTER
Recognized by :
Department of Scientific
and Industrial Research (DSIR)
Government of India
Ministry of Science and Technology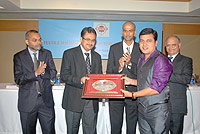 VARIOUS APPRECIATION :-
Research & Development Award
Research & Development (Innovation) Award
Special Export Award
Bhartiya Udyog Ratan Award
Indian Leadership Award for Industrial Development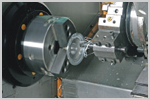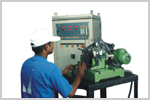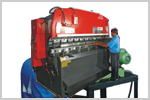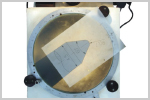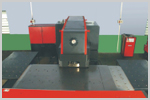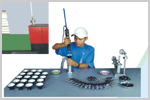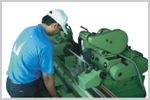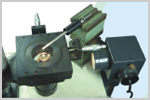 Highest quality analyzing systems are implemented in every stage of production & processing. Support of CNC Punching & Bending Line, CNC Machining Centres, injection molding machines & Systemized Assembly to produce the world class machine, in order to meet quality demands of every customers.